BUY 1 DONATE 1 Charity Campaign
SEBUTIR NASI, SEJUTA KASIH ❤️
万多利(Bentoree)配合新推出的5种袋装即食炒饭,以及不少的自愿和慈善组织在新冠状肺炎疫情打击下急需援助之际,推行的"您的一口饭,他人一温饱"公益活动已启动。
凡购买1包袋装即食炒饭,就会向弱势群体,或是需要帮助的人送上一包炒饭的爱心。
万多利做公益的同时,把顾客对于万多利的支持,转投为对社会的回馈。
买的越多,送的越多,受益者更多,汇集大家的爱心,让这个社会越来越美好。
'Sebutir Nasi, Sejuta Kasih' charity campaign is organized by Bentoree in conjunction with the launching of its ready-to-eat packet fried rice and to meet the pressing need of many charity organizations in the midst of the COVID-19 pandemic.
In this charity campaign, Bentoree will donate a packet of heartwarming fried rice for every packet of ready-to-eat fried rice purchased to the underprivileged and needy regardless of race.
The more packets of ready-to-eat fried rice purchased, the more mouths will be fed as more packets of fried rice will reach the underprivileged and needy. We can work together to create a community that cares.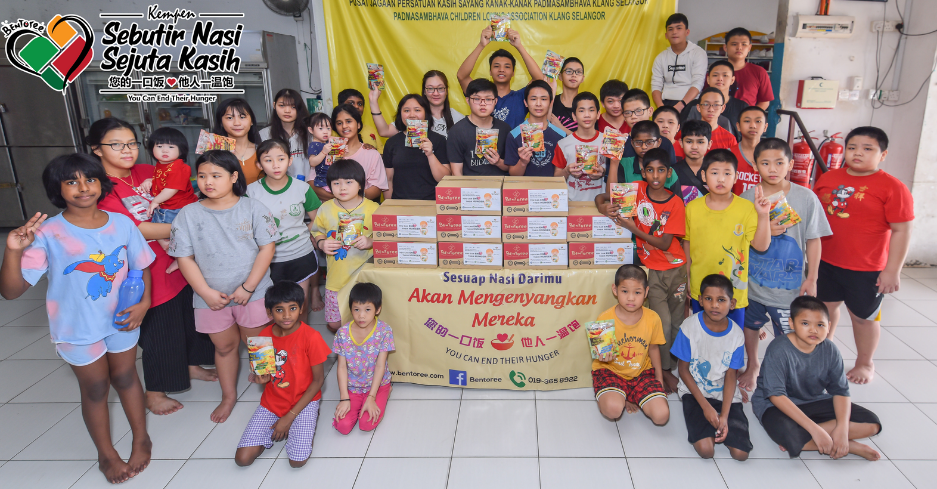 万多利爱心团队来到了第一站 Our Charity Campaign First Stop
莲花生慈爱之家 PCLA Klang Selangor
2020年7月26日,万多利爱心团队来到了位于巴生的莲花生慈爱之家​送温暖。我们这次带来了万多利即食袋装炒饭,让小朋友们享用到方便又健康美味的炒饭!
Bentoree had organised a visit to PCLA Klang Selangor on 26/7/2020.  Ready-to-eat fried rice had been given to the little cute children.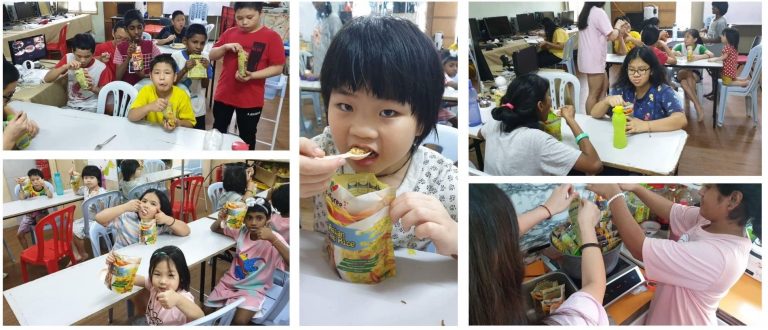 小朋友吃得很开心! 我们看了也很开心。
The children cheered happily while enjoying the fried rice.  All of us were happy too! 
希望我们的一点小小心意能够给各位可爱的小朋友们满满的正能量!❤️
We hope that our little contribution can create a better community! ❤️
爱心第2站:仁爱之家孤儿院 Good Samaritan Home
万多利爱心团队来到了第二站- 仁爱之家。这里的小朋友真的很可爱也很有礼貌。我们带来的即食炒饭也勾起了小朋友们的好奇心,他们都纷纷围在一起探个究竟。
Our second destination, Good Samaritan Home​. The lovely children here were curious about the ready-to-eat fried rice we brought. They are just way too cute! 
许多小朋友都挑了偏辣的麻辣炒饭,只见他们吃得津津有味、不亦乐乎!❤️
Spicy Mala Fried Rice had became the most popular item among them. Their smile is the most precious thing to the Bentoree team.❤️
爱心第3站:福爱之家儿童园 House of Love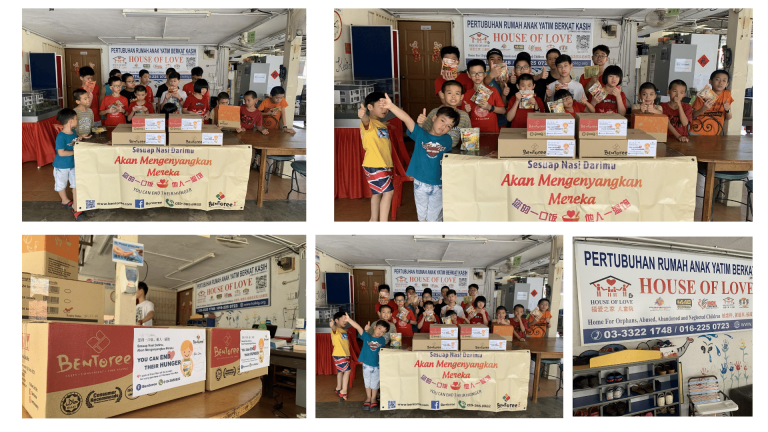 福爱之家的小朋友们在拿到了万多利即食炒饭时也好奇地一探究竟。他们可爱的笑容对万多利爱心团队来说真的很珍贵。❤️
The children at House of Love were curious about the Bentoree ready-to-eat fried rice. Their thumbs up had made our day! ❤️
万多利 #买1捐1公益活动依然持续着!请各位献出您的爱心!
凡购买1包袋装即食炒饭,万多利就会向弱势群体,或是需要帮助的人送上一包炒饭的爱心。❤️
Bentoree #Buy1Donate1 Charity Campaign is still driving! Let's contribute to our society!
Bentoree will donate a packet of heartwarming fried rice for every packet of ready-to-eat fried rice purchased to the underprivileged and needy regardless of race.❤️